Key Takeaways
A bloodline trust is an estate planning tool designed to protect assets for direct blood descendants, ensuring inheritances are preserved for children and grandchildren.
The creator can alter these trusts during their lifetime, but become irrevocable upon death, securing the inheritance terms set by the creator.
Bloodline trusts safeguard inheritances from external claims, including creditors, lawsuits, and claims from in-laws or ex-spouses, ensuring assets pass only to direct descendants.
It is essential to note that bloodline trusts may exclude adopted children, step-children, and spouses from inheriting unless explicitly included, which can be significant in blended family situations.
Beneficiaries of a bloodline trust are subject to estate and/or income tax on inherited assets, and the trust itself must file an annual income tax return.
Did you know that approximately 40 percent of marriages in the U.S. include at least one partner who has been married before? In roughly 20 percent of marriages, both partners had at least one prior marriage.
Remarriage and blended families are increasingly common, but they can create uncertainty pertaining to inheritances. What if your new son- or daughter-in-law is irresponsible with money? If they divorce, how will it impact your child's, grandchildren's, or even great-grandchildren's inheritance?
Bloodline trusts are one method for preserving the inheritance you leave to your descendants. To provide more information on this legal approach, our Virginia Beach estate planning law firm has compiled some of the most important details about bloodline trusts for you.
If you need legal advice or assistance in estate planning, you can contact the experienced Virginia estate planning attorneys at Midgett Preti Olansen today. Our phone number is 757-687-8888.
What is a Bloodline Trust?
A bloodline trust is a specific aspect of estate planning designed to protect assets for direct blood descendants, usually children and grandchildren, of the person creating the trust.
If you own real estate, personal property, or other assets you want to leave to your loved ones, you can create a bloodline trust and fund it with the assets you intend to leave to your beneficiaries.
Essentially, a bloodline trust preserves the ability of a decedent's family members and their blood descendants to inherit your assets. Only your direct descendants legally would have a claim. If you want to leave an inheritance to other parties not in your direct bloodline, you can make other designations for them in your estate planning documents.
Can a Bloodline Trust Be Changed?
One of the benefits of a bloodline trust is you can change, modify, or revoke it at any time you want. However, upon your death, the bloodline trust you established becomes an irrevocable trust, and no one can cancel or modify it in any form. Whatever you outlined in your trust during the creation of the document or any modification you made while you were living controls and cannot be challenged.
How Does a Bloodline Trust Protect Your Family's Inheritance?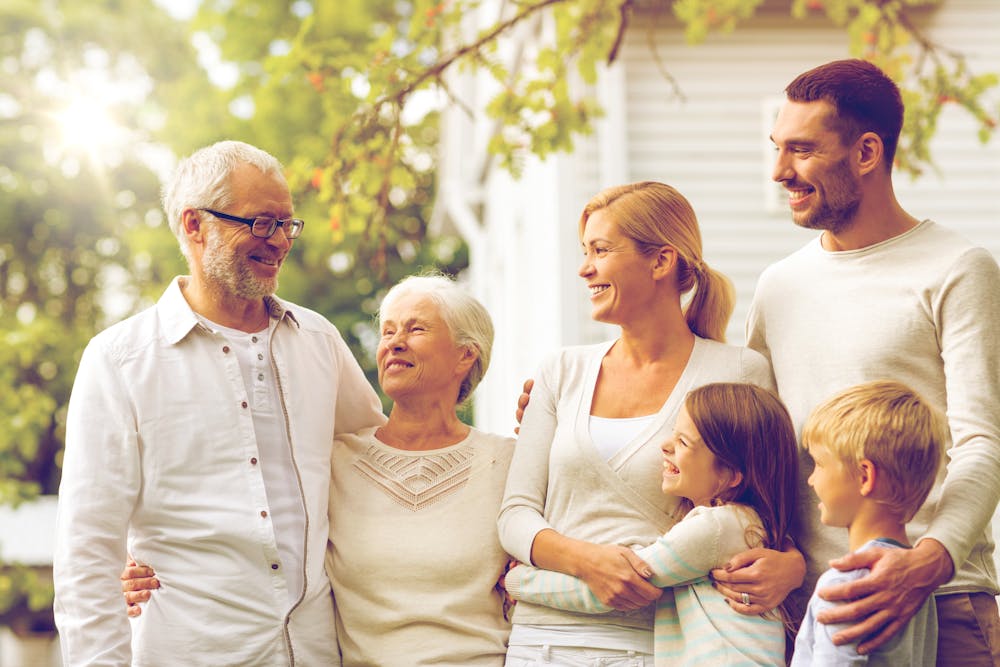 If you do not have a bloodline trust, there is no guarantee your children, grandchildren, or other blood descendants will receive their inheritance if others file a claim against your property upon your death. Examples of potential claimants and scenarios are as follows.
Creditors and Lawsuits
In the event you owe debt upon the time of your death, creditors cannot file a claim against any assets in bloodline trusts. In a situation where a lawsuit is pursued, the plaintiff cannot try to collect money from assets included in a bloodline trust.
Child's Spouses
If you leave assets to your child and later, your adult child passes away, in many cases, their surviving spouse would inherit their assets. However, if the spouse remarries and has additional children, only the children your child had with their spouse together can inherit the assets you put into a bloodline trust. Their spouse cannot collect and redirect your assets to their new spouse, new children, or stepchildren.
Perhaps your child's spouse is not trustworthy, mismanages money, or has creditor problems. With a bloodline trust in place, they cannot squander any assets you left with the intention of providing for your descendants.
Ex-Spouses of Beneficiaries
Bloodline trusts may also protect your assets if your beneficiary divorces their spouse. With 35 to 50 percent of first marriages ending in divorce, unfortunately, this is a real possibility. If your child gets divorced, their spouse cannot pursue any assets in your bloodline trust. Your bloodline trust will supersede any alimony or equitable distribution laws, leaving your assets untouchable if any of your children experience a divorce.
With a bloodline trust, none of the above parties can try to acquire the money. There are other scenarios in which someone may try to claim assets intended for your children, which an experienced lawyer can outline for you. If you work with a Virginia estate planning attorney, you can rest assured your assets will go to your direct descendants as you intend.
When Does a Bloodline Trust End in Virginia?
A bloodline trust does not automatically end in Virginia. Your bloodline trust will continue for as long as the trust agreement provides and, in theory, could last for hundreds of years. When your bloodline trust does end, any assets remaining in a bloodline trust ultimately will pass on to your child's own blood descendants.
What Are the Downsides to a Bloodline Trust?
While there are many advantages to establishing a bloodline trust, there are a few drawbacks to consider.
For instance, if your children adopt or remarry into a blended family, regardless of how close the relationship is, the adopted children and step-children will not be able to inherit assets from a bloodline trust. Before setting one up, weigh carefully how this would impact an adopted child or stepchild who is treated by the family as equal to blood siblings when they inherit nothing.
A bloodline trust also excludes your child's spouse, even if you trust them and share a close relationship. What happens if your child unexpectedly passes with three young children for the surviving spouse to raise? In this scenario, the assets would pass to the grandchildren with the surviving parent possibly unable to provide for the children.
In either case, you may want to consider whether including other "family" beneficiaries besides your blood descendants may be prudent.
What Assets Should Not Be in a Trust?
It is important to understand there are a number of assets that cannot be included in a trust. These assets include:
Cash
Health savings accounts (HSAs)
Medical savings accounts (MSAs)
Assets held outside the U.S.
There are also some assets you can include in your trust but are not recommended for tax or other reasons. The following are such assets.
Retirement assets, including 401(k)s, IRA, and 403(b)s
Motor vehicles (excluding collectible automobiles since they do not depreciate but gain value)
Active financial accounts used to pay monthly bills
UTMA accounts
Cryptocurrency
Digital assets
To determine the best way to pass on these and other assets, such as life insurance, you will want to speak with a Virginia estate planning attorney who can help you properly pass on these assets to your beneficiaries.
Who Should Be Trustee of a Bloodline Trust?
When establishing a bloodline trust, you will need a trustee. Choose carefully. You want to select someone who is reliable and fit to fulfill this important role. This could be the most responsible child, a trusted friend, or an impartial CPA or trust administration lawyer. Another option is to appoint co-trustees to serve in this role together.
Do You Have to Pay Taxes on a Bloodline Trust?
Trust beneficiaries are obligated to pay estate tax and/or income tax on assets they inherit from a bloodline trust in accordance with federal and state laws. Most will not be subject to estate tax because of the very large estate tax exemption amount, but income tax will be due on regular distributions from the trust. The trust will annually file a Form 1041 federal income tax return and report each beneficiary's share of income on Schedule K-1. The beneficiary will use the data contained on the Schedule K-1 to prepare his or her personal income tax return.
How Can a Virginia Estate Planning Attorney Help?
Estate planning can be a complex process, especially if you have a complicated family dynamic. Speaking with a Virginia estate planning attorney is a wise decision to safeguard your assets. They can help you:
Decide if a bloodline trust or a different type of trust makes more sense.
Outline the terms of the trust.
Suggest best options for asset protection trusts.
Draft estate planning documents.
Handle probate.
Provide solid legal advice.
Your attorney can also serve as an impartial executor, fiduciary, or trustee of your estate and/or trust.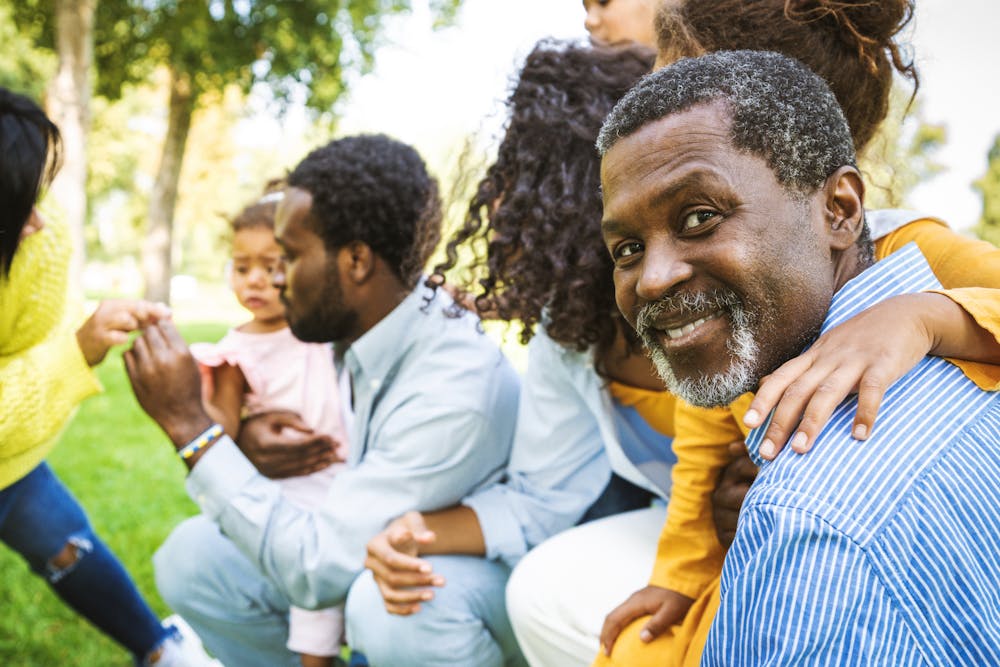 Why Our Clients Choose Us
Midgett Preti Olansen proudly serves our clients in Virginia Beach and the entire Hampton Roads area. Our thoughtful and diligent attorneys take pride in providing excellent service while keeping the best interests of clients foremost.
"Todd Preti has handled our Will and Trust needs since 2013. He and his staff are very professional and are patient in answering our questions. I have recommended them to friends and will continue to do so." – Roger O.
"My family has had a long standing relationship with Todd Preti and value his insight and expertise. The entire staff has always been professional and pleasant and focused on our needs and what's best for us." – Andy H.
"Nathan Olansen at MPO is our family attorney. He assisted our parents with their estate planning and then followed through to help us settle their estates when they passed in 2019 and 2020. He has also handled our personal (second generation) estate planning and legal work. He has done an incredible job and is always available to answer questions and provide guidance." -Terrie A.
To learn more about why hundreds of Hampton Roads families choose te Midget Preti Olansen law firm, visit our testimonials page.
We'll Help You Keep It in the Family
In many cases, people benefit from establishing a bloodline trust for their descendants. By speaking with a knowledgeable and experienced attorney who is well-versed in Virginia law, you can best determine how to establish succession planning for your assets. Contact the law firm of Midgett Preti Olansen at 757-687-8888 or fill out our online contact form.